Enter your E-MAIL address BELOW for JOKES by E-MAIL once a WEEK!
Sponsored Links
AhaJokes.com is proud to present...

A New Way to Pay Off Your Taxes!




---
Well, for most of us, taxes are finally out of the way. We've paid what we owe, and with what's left over, we might even have enough to pay for a trip to the poorhouse!

Below, check out what one person did with his return; if this catches on, who knows, maybe one day we'll all be able to pay our taxes with things around the house! Thanks, and enjoy! -- Alex :-)
Paying for Your Taxes ...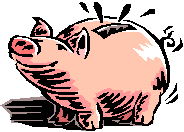 There was a man who computed his taxes for 1999 and found that he owed $3,407. He packaged up his payment and included this letter:

Dear IRS: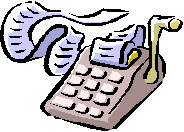 Enclosed is my 1999 income tax return and payment. Please take note of the attached article from the USA Today newspaper. In the article, you will see that the Pentagon is paying $171.50 for hammers and NASA has paid $600.00 for a toilet seat.

Please find enclosed four toilet seats (value $2400) and six hammers (value $1029).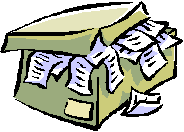 This brings my total payment to $3429.00. Please note the overpayment of $22.00 and apply it to the Presidential Election Fund, as noted on my return. Might I suggest you the send the above mentioned fund a 1.5 inch screw. (See attached article - HUD paid $22.00 for a 1.5 inch Phillips Head Screw.)




It has been a pleasure to pay my tax bill this year, and I look forward to paying it again next year. I just saw an article about the Pentagon and screwdrivers.

Sincerely,
Robbed Everyear


---
Search for Jokes by Keyword